August 13th is rapidly approaching and with it I will be at the half century mark. I took stock about a month ago and while I own a gun for every year I've been alive, my modest goal is to have 50 different manufacturers by the 13th. I stand at 45, with my lastest addition of an auto ordnance in 10mm. (Ngoc, that's the one I was shooting last time that you thought was a magnum).
Looks like I will need to trade off a couple of duplicates to get some cash to finish the job or maybe trade straight across for an item that is on my need list. Current trade items would be a blued Kimber Custom 1-the one that was made in Clackamas, Oregon, not the current ones from NY. S&W 686 in 6 bbl and a Couple of Taurus pistols- the 586 wihich is a .357 S&W clone and a .380 model 58 which is a clone of the Beretta Cheetah.
I'm currently using a standard sized safe so storage is a big problem as I can not squeeze another long gun in there if I tried.
Thus, some of the low priced items on my list that are available only in long gun may have to wait.
Here's the want list (#3 was an auto ordnance)and no interest list:If you don't see it listed on the want list chances are good I already have something by the manufacturer.
Don't have, some interest:
1. Dan Wesson - Had a revolver, it was OK. The 1911's are supposed to rock.
2. Benelli - Had one it was good. Long gun
4. H&K
5. Armscor-(rock Island pistols)
6. Daewoo-Korean made 9mm.
7. Charles Daily-They have a hipower and 1911 clone
8. FN-Not the 5.7, they have some decent 9's.
10. Kahr Maybe a full size 9, i don't like their little guns.
11. Henry Long gun
12. STI- Highest end .45 maker that I have an interest in.
13. Weatherby Long gun
14. Franchi-Long gun
15. Charter Arms-Don't really have an interest in a small frame revolver.
16. Armalite Long gun
17. Olympic-Already have 2 AR's and they are lower end anyway. Long gun
18. Savage-Except the 1907 .32 Long gun
19. Stevens long gun
Don't have, no interest:
Single action revolvers any manufacturer
Derringers
Black powder
FEG-Had 3 all were crap
Llama-Had 2, both were crap
One thing about my guns is they will get shot. Jeff & Ngoc can tell you about the case I bring into Shiloh each time I shoot, so safe queens or collectibles are out.
Oh, did I also mention that I have a budget for this, so the STI and pricey HK's will probably be somewhere down the road. Maybe for my 60th birthday. I also have a 1.5 year old Grandson and I will be buying him his first gun before my 50th which I am selfishily going to count as an additional manufacturer. It will probably be a New England arms .22/ 20 gauge combo (switchable barrels).
Last for a little entertainment, to try to save some space I did not list the 45 different manu.'s, but I do OWN both a Lorcin and a Raven and I proudly count them on my list (at least until the parts start to fly off of them) These 2 are the exception to the rule of getting regularly shot as I need to wear a full face protection to keep the slide from ending up in my eye and Jeff and Ngoc are already giving my enough crap for the Skyy they unloaded on me. I have both guns on a round count and the Lorcin has eaten 200 rounds of 115 ball without failure (failure on these guns means the slide came off-NOT a stovepipe) while the Raven ate 2 boxes of standard .25 (I don't remember what gr. that is) before my hand said QUIT. I have extra large hands and on the Raven I get the middle finger and about a 1/3 of the ring finger on the grip. It's built more for Asians with little hands and spiked hair (hmm, who fits that descripton here?)
This is primarily a way for me top celebrate my upcoming b'day with fellow gun enthusiasts and is not meant to be classified ad, but if you moderator types think it belongs there, please move it.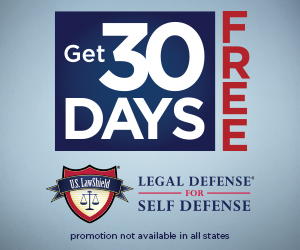 "