Tim Pool brings up an interesting question - DOD says they'll continue to provide abortion services even in states with total abortion bans. If those states make abortions a felony - will they push and charge abortion providers with murder or whatever the appropriate charges are under state law? Will the state courts say "pound sand" when the feds try to supercede jurisdiction?
After Ruby Ridge, the state of Idaho brought charges against the piece of shit known as Lon Horiuchi for the murder of Vicky Weaver, the feds intervened and stole the case from Idaho, then tossed the charges. Idaho probably should've said "nope, not gonna fly, we're going to try him in state court for violation of state law"
I do think Tim is right in his assessment that this is yet another step toward the inevitable second American revolution or hot civil war - whatever you want to call it. The lines are becoming clearer every day showing us where the 3-5 new nations would be formed if the union is dissolved.
I fall on the side of "prosecute them in state court regardless of what the feds say or attempt to do" - even if you have to try them without them present if the feds secret the defendants away. If they're convicted, they're now a convicted felon with a warrant issued for their arrest. SCOTUS will *have* to take up that issue too - I don't think they'd have a choice - and it could lead to some large shifts in states' rights - providing that happens before the civil war that I'm of the mind that we're in goes hot hot.
Federal supremacy is a double edged sword - the Federal government should be far, far more limited in power / authority IMO, as the founders intended. States should be left to craft their own laws within the bounds of the Constitution. There is *zero* mention of abortion or the right to kill your child in the constitution, though you do have a right to life. I wonder if it can be argued that state laws *allowing* for abortion are violations of the 4th amendment rights (security of the fetus' "person") maybe even the eight amendment, though it might be a stretch. Could be argued that the state sanctioned abortion of the unborn equates to cruel and unusual punishment - a death sentance passed without due process.
Biden's regime has made it crystal clear, they don't give a shit about SCOTUS rulings that don't favor them. They will forge ahead. Some states have likewise stated they don't care and will continue business as usual. Without an enforcement mechanism beyond the gentlemanly agreement of the various political bodies that make up our nation, the court has no teeth. I suppose the well armed citizenry could be looked at as their enforcement mechanism, but thats another stretch.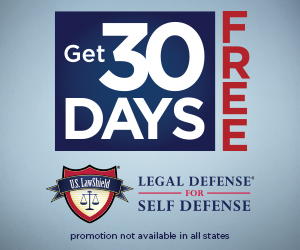 "