Old Guy "Lost my guns in move to nursing home."
For context read my thoughts and pondering thread:

Ok, im going to start off and admit something that I got wrong, and that was the self defense and putting yourself in harms way. That is somewhat inconsistent, as good people every day put themselves in harms way to defend others and institutions. I am surprised at those who are making claims against me, didn't point that out! But I was wrong about that, and was putting it into context of matters of the heart, that to continue to live in bad harmful conditions to you and your loved ones, you have no one to blame but yourself. I believe we are only given two choices by the narratives presented and both are bad and a false dichotomy. I believe that there are people intentionally provoking others into offensive actions by fear and intimidation, so they can then claim self defense against you and I. The other choice is just to comply and let it happen, while they indoctrinate your kids and steal your livelihoods. My alternative, was to not choose either, and go a third option. It may not be the best, but at least it's a choice of walking away, getting back monetarily your hard earned money and spent time and not being enslaved into financial debt and cohersion against your will and then forced submission into some kind of global system. Only after did I mention asking people to be willing to change their livelihood and professions in order to go into the public sector to voice and teach your Christian and American influences and beliefs, did they accuse me of being a troll. Their word choices of troll and red flags, are only subjective to their own opposing opinion and perceptions and telling. Which, not knowing who they are, suggests they're actually leftist, feminist Karen's, or feds because they found them to be agitating and inflammatory. Those are the only groups who would be outright offended with my statements. Because I am an outsider and not prone to loyalties to people here, it is easy for me to spot this those that may be lurking as plants, as they haven't already gained my confidence. I know some of my comments are highly provocative and questionable to other groups as well, but I openly stated in my thread, that they are and were intended to provoke productive thoughts so that people begin to criticality think for themselves and not accept the narrative that is being presented by the "experts". I am not asking anyone to consider breaking any laws or anything or to hurt anyone or anything, but to actually consider the opposite and avoiding conflicts peacefully. I am who I say that I am and will not apologize for my christian faith. If they are well-meaning christians who think I am not, I am sorry for giving any false impression of myself and have been trying to be intellectually honest with all of you since the beginning. But they label and personally attack my character to discredit me and my worldview and opinions, which is another tactic of the left, because they wont debate me. Because critical thoughts will defeat their narrative, even if I may be slightly wrong on some things that I miss-interpret on others. I only ask you to consider that I am right, and if I am wrong, you will still be better off and stronger in the long term. But if I am right, what the risk it is to ignore it. All throughout the Bible, people have fled places of famine and the deranged. Look at sodom and Gomorrah, God was willing to not destroy it, only if Abraham could find good people within it and the other city, Lot and family fled it before its total destruction. Jacob and his family fled their lands because of famine, his Son was captured years prior and was sold into slavery before that, which God used to make a way in the future for his family's survival. Christians are told to leave the tares alone and only reap the harvest for the glory of His kingdom, which is why I am saying we should leave anyone who are sold out and won't listen to our pleading, to their own devices. It's why I say tent revivals ahead of any mass evacuation is necessary, so to help warn others who would listen that could be potentially left behind. The lost people aren't going to seek out churches, because either moral convictions or the feeling of being judged, as they don't understand the Christian faith and perceive it as being judgmental. The Christian faith seeks to bring the lost to a realization that they're lost, to convince them to try to abstain from sin, seek forgiveness from their sins, preserve their souls in the afterlife, and live for God's purposes in this life. The reason I made the sarcastic remarks about dirty Christians, is because of the false label they made on me disrespecting the good Christians at this site. We are all sinners and only through the grace of God we are saved, and only Jesus Christ is worthy of judging another man's heart and breaking the seals of judgment. We do still have government institutions, which God allows for the affairs of man to oversee each other and every government is allowed by God to exist, until he removes his hand to allow something else to take its place. We are either at this point facing revival of the Church or a Romans 1 judgment in America. This is me trying to meet them halfway, as a good man would do.
<>
OK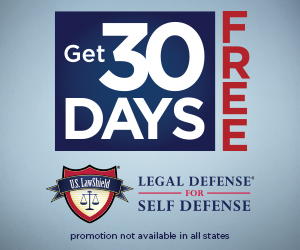 "