Well, I decided to go ahead and post this. I've really let myself go the past few years. I've come up with lots of excuses like "Oh I'm too busy with work", "Oh I don't have any time to go to the gym", "Oh I'll do it next week", etc etc. Eventually putting things off a few days and a few weeks, several years later I've let myself get significantly overweight and I just can't have that any more. I'm posting this thread to try and force myself outside of my comfort level. Lately I've tried a few things, however I usually lapse back into my old habits because no one is really watching so it doesn't make much difference. Now I have no excuse as I'm sure some of you will never let me here the end of it if I lapse like that again.
I'll be replying with updates as I progress. I'm forcing myself to think of it as only a matter of when I get into shape as opposed to "trying". Trying is for pansies, I'm all about doing.
To start off with, I will be starting out this "project" with nothing except a pure water fast for a yet to be determined amount of time. Many people don't know much about fasting and/or water fasting. Some people incorrectly think it is some form of starvation, which is incorrect. There are several forms of fasting. Some are "juice" fasting, which as the name implies means you fast with juice and of course water. The whole purpose behind fasting (as I understand it anyways) is to allow your digestive system to shut down (since you aren't putting any solid food or fiber in) and your body starts to sort of "heal" itself from the inside. Your body will start digesting and burning up old stores of fat, toxins, and other built up crap that has accumulated over the years. One downside to this is since your body begins feeding off of this less than desirable crap, there are supposedly periods of time during the fast where you can feel physically bad. Think about eating crappy food and how it can affect the way you feel, and I hear it can be similar to that. Despite many misconceptions, the human body can last for an extremely long period of time without food, provided enough water is consumed daily. The general consensus seems to be that starvation mode usually doesn't kick in until roughly 50-75 days of pure water fasting. I've never actually heard of anyone going that long (voluntarily at least) anyways. Many people water fast for 10, 15, 20, and sometimes even 30-40 days.
Ultimately I'd like to do a pure water fast for 30 days. Initially, I'm going to aim for 10 days and see how I'm doing before making a decision whether to proceed or take a break. The reason I'm choosing to start off on this fasting route is a friend of mine has done this and it has worked incredibly well. He has fasted a handful of times (maybe 4-5 different times) anywhere from 5-12 days in length spread throughout this past year. That combined with weight lifting, he has managed to lose 60lbs while gaining a decent amount of muscle in that time period. Needless to say I was impressed.
So here's the specs (I shudder to even type these lol):
Current Weight = 250lbs
Body Fat Percentage = roughly 28.9% according to multiple online calculators
Height = 6' 2"
Waist = 44"
Age = 25y/o
Judging by modern principles I've seen from various sources and professionals, it seems the advised amount of daily water consumption is take: body weight / 2 = number of ounces to drink daily Now with more physical exertion like weight lifting, cardio, etc this number is supposed to go up. For me during the fast and under a regular level of physical activity it's 250/2 = 125 ounces, so about 1 gallon a day. This amount of water applies even if you're not fasting. So far, I have been consuming roughly 3/4 gallon to 1 gallon a day for the past 4-5 months. In the last 3 months I've been drinking about that much water coupled with significantly improving the quality of my diet. I've cut out 80-90% of fast food from my diet, eat more vegetables and fruits, and try to avoid anything with any artificial crap, artificial sweeteners, etc. Basically, if I can't read the ingredients on the label and if there are more than 5 or so than I don't eat it!
I mean why does stuff like bread or peanut butter need 45 ingredients anyways?! lol I usually buy true organic food where possible, though it's tough to find that stuff in any regular grocery store so the choices are limited until I find a local health food store. Doing just those things alone, and fasting 1-3 days a week every few weeks, in the last 3 months I've lost 17 lbs already as I did weigh ~267lbs 3 months ago!
I'm trying to take this thing in stages. My first stage is of course fasting. I figure it's a good idea to allow my body to clean itself out from the inside so that I will be starting from a better and more healthy baseline once I move on to the cardio and weights stuff. I did take some before pics, however I don't think I'm going to post them until I look a little better.
lol I'll say this much, I look pretty bad. At this point I'd much rather post them at the end as incentive to never turn back. I'm not quite sure on my exact weight goal and muscle gain goal. I don't want to be ripped like Arnold or anything. I do know that I want to drop my body fat percentage to somewhere between 10-15%, which I know will definitely take some effort. I'm thinking a goal weight of around 190-200lbs coupled with a gain in.....I dunno.....10lbs in muscle? So far I'm not really sure how much muscle mass it will take to look like I want.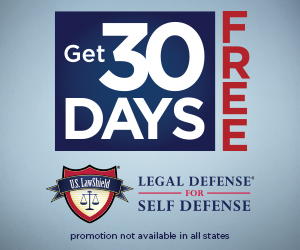 "