As of late, I've been having an internal debate as to what to do with my loaded firearms that reside in the nightstand. Originally we bought handguns for a couple reasons, mainly that I travel a lot and want my girlfriend to have something besides our 30LB dog to protect her. Also, I didn't like the feeling of being defenseless in our own home. I think this is a very standard rationale for the home defense model.

However, recently I've been concerned about them being there., and not for any standard reasons; we don't have kids, nor do we ver have kids in the house. The concern stems from the thought of a traditional burglar hitting your house during the day while we're out. Perhaps it's the high school kids trying to score an Xbox or maybe just someone looking for stuff to pawn for their drug fix. Regardless, while they're looting your place they come across two loaded firearms. Chances are they'll take them and you'll come home to your valuables and firearms gone, but in the rare event that you come home while they're still in your house, have you just invited your own firearms to used against you?

Maybe I'm more sensitive to the matter because as a child, my mom and I came home to our house and surprised some burglars. Fortunately, they got scared and all we heard was a window break in the back of the house. Apparently, they heard us open the garage and enter the house, threw a chair through the master bedroom window and fled. However, if they found loaded firearms in the house, their fight or flight impulse my be altered some degree, especially if they're in an area of the house that doesn't have an exit without confrontation.

If a burglar already has a firearm prior to entering your house, they've gone in with the mindset of having a firearm and there's not much you can do in that situation. Having additional guns in the house isn't going to change the probability of them using the guns against you. This argument isn't really for the already armed burglar. For the burglars who don't have one and are presented one in the course of looting your place, there are many unknowns.

I've thought about locking the guns and/or keeping the ammo separate from the guns, but I struggle to find something that doesn't create a huge time constraint of unlocking and finding the pieces. I won't be able to just grab them and be ready to go.

I'm sure I'm over thinking this, but the thought of my own firearms being used against me in a surprise attack when I come home is really bothering me. What do you guys think?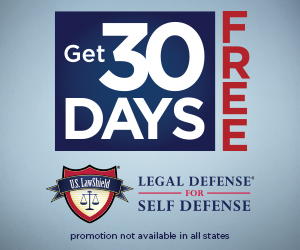 "