I have a bunch of extra stuff laying around that I don't need. If you have any questions, ask.
Motorola H9 Mini Bluetooth Headset - $35
Hardly used, I have BT in the car and never really liked headsets. The
base has a battery built in, so it can be charged and taken with the
headset to recharge. Comes with AC adapter even though it's not
pictured.​
BMW Kids ride on car - $35​
It's a little dirty from being out in the garage and could use a good cleaning.
Chicco Talking Garden Activity Table - $25
Cuisinart Two-To-Go Coffee Maker - $20
It was only used for about a month before we were given a Tassimo system as a gift. Will make 1 or 2 cups. Comes with a pack of filter and a can of coffee.​
Targus Universal Laptop Charger - $40
It's missing the small HP tip, but has all others.​
Vtech MI6897 Phone - $40
Includes base station and 2 extra handsets. Works great, we just don't have a home phone anymore. They do have small knicks and scratches from being used, but nothing that affects performance.​
Ipod/Nightlight Thing - $10
Plug your Ipod into and it provides some noise and light for your baby. It straps to the side of the crib, has a sleep timer and a nightlight. It was a lifesaver before we got and aquarium for my sons room.​
Western Digital 250gb Notebook HD - $50
BNIB, never used. Scorpio Blue, 5400rpm SATA drive.​
Sony DSC-P3 - $20
Old school digital cam. 1.3mp. Comes with card, case, usb cable.​
Olympus E-20 DSLR - $225
5.0mp DSLR with 9-36mm lens and UV filter. Includes 256mb CF card and Sandisk card reader.​
HP Battery for DV2000 - $50
Brand new, never used. Best Buy sent me this as a replacement and ended up replacing the laptop after this had already shipped. Model Number# HSTNN-FB42​
Home Theater Equipment
Vizio L37 1080i LCD TV - $450
Great TV with little use due to being in the bedroom. Comes with stand and wall mount.​
Boston Acoustics Avidea 610 Receiver/DVD player - $100
Progressive Scan DVD and Dolby Digital receiver. It has component and digital audio inputs.​
Harman Kardon HKTS-14 5.1 speaker setup - $250
Has 5 dual 3.5" MTM speakers and a 12" sub. Includes wall mounts for L/R and surrounds. Great upgrade for HTIB speakers. The sub gets low and loud.​
Sony DSC-H1 - $80
5.1mp 12x optical zoom digicam. Comes with 256mb card and 2 Sony rechargeable AA batteries/charger. Takes great pictures for a point and shoot.​
Kicker S15L7 - $30
Sub has a blown coil. Kicker will replace it for about $200 if you send it in.​
Radio Shack 10a Power Supply - $45
Has screw down terminals and a 12v recepticle. Works great, just don't use it anymore.​
I also have a bunch of clothes that I don't wear anymore. Shirts are XL and pants are 38x32-34. It's all CK, Ralph Lauren, Tommy Hilfiger, or Nautica. If you're interested I can post pics/prices.
Any questions, just ask.
​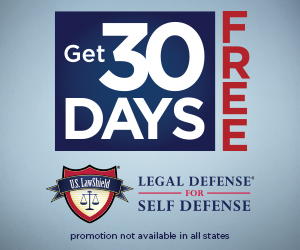 "