Oil to Plunge Below $25 Next Year, Merrill Lynch Says
Friday, December 05, 2008
Crude oil prices may crash below $25 a barrel next year and gas prices could fall below $1 a gallon if the global recession spreads to China, an energy analyst and CEO said Thursday.
Demand for oil will continue to decline in 2009 as economic growth slows to its weakest level since 1982, Merrill Lynch Commodity Strategist Francisco Blanch concluded in a report.
"A temporary drop below $25 a barrel is possible if the global recession extends to
China
and significant non-OPEC cuts are required," Blanch was quoted by Bloomberg as saying. "In the short-run, global oil demand growth will likely take a further beating as banks continue to cut credit to consumers and corporations."
In October, when oil was trading for around $100 a barrel, Merrill predicted prices could drop to $50. Oil fell Friday to $43.64 a barrel in electronic trading.
The last time crude fell below $25 a barrel was November 2002.
Meanwhile, Gulf Oil CEO Joe Petrowski said on Wednesday that the price of oil could sink even lower — to $20 a barrel — and
gasoline prices
could drop as low as $1 a gallon by early next year.
Gulf Oil, based in Newton, Massachusetts, is an oil wholesaler.
"The damage to the economy by the financial turmoil is much bigger than the market initially thought," said Tetsu Emori, commodity markets fund manager at ASTMAZ Futures Co. in Tokyo. "The economic data now is much worse than what we expected a few months ago."
Oil prices
have fallen about 70 percent since peaking at $147.27 in July.
Dismal economic data continued Thursday in the U.S., pointing toward a sharp contraction of gross domestic product in the fourth quarter and weakening demand for crude products, such as
gasoline
.
The government said the number of people continuing to claim unemployment benefits last week reached 4.09 million, the highest level since December 1982, while the proportion of workers receiving benefits matched a level reached 16 years ago, in September 1992.
Factory orders plunged a bigger-than-expected 5.1 percent in October caused by big cutbacks in demand for steel, autos, computers and heavy machinery. It was the largest decrease since an 8.5 percent fall in July 2000.
On Thursday, AT&T said it was slashing 12,000 jobs, or about 4 percent of its work force. Chemicals company DuPont said it will cut 2,500 jobs and media conglomerate Viacom Inc. said it will eliminate about 850 jobs.
Investors will be eyeing the Labor Department's November unemployment report on Friday, which economists expect will show that the jobless rate rose to 6.8 percent and that companies cut another 320,000 jobs.
"It could take a while before the economy and oil prices really hit bottom," Emori said. "Oil seems headed below $40."
In other Nymex trading, gasoline futures rose 0.44 cent to 97 cents. Heating oil fell 0.67 cent to $1.50 a gallon while natural gas for January delivery slid 7.9 cents to 5.94 per 1,000 cubic feet.
In London, January Brent crude rose 7 cents to $42.35 on the ICE Futures exchange.
The Associated Press contributed to this report.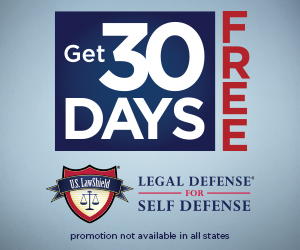 "