This was emailed to me from one of our Kansas employees. We have a compressor station in Greensburg and our company sent millions there to help the people of that town.
my Email said:

The following is my report on what happened in Greensburg, KS. This report will be published in the KSRA and Tri-County Newsletters and all documentation and contact info is being sent to the NRA and several Kansas House and Senate Legislators.

GREENSBURG GUN CONFISCATIONS​

By Patricia A. Stoneking​

I would like to start this report by noting that I have personally spoke with several sources who were directly involved in the incidents that I am about to report that took place in Greensburg, KS in the aftermath of the horrible CAT 5 tornado that ravaged and destroyed that town. I will not be divulging their names in this article as they have requested I not do so.

​

The first thing I would like for everyone to acknowledge is that the residents of Greensburg were forced to evacuate and that, in and of itself, was an illegal action as martial law had not been declared. There were many people who wanted to stay and they were threatened with arrest and forcible removal if they did not leave as ordered. The tornado happened at 9:46pm on Friday evening, May 4, 2007 and they were forced to leave within a couple hours of it, being given no time to collect themselves or assess the damages or even try to pick up anything such as guns and valuables. Ed Klummp, Police Chiefs Association, testified at the House committee hearing with a position opposing The Emergency Powers Act and said the evacuations were so they could search for bodies and shut off gas and power and that the evacuation was for the safety of the residents. I have been told by a reliable source that the electricity was shut off prior to the tornado striking and the gas was shut off within a few hours after. It would seem that the evacuation was not necessary in light of that information. Perhaps the position should have been that those who want to leave be provided a way to do so and those who wish to stay be allowed to stay.

​

This town was locked down tight for several days and no one was allowed in or out. The only people in that town during this time were Sheriffs Officers, Kansas Highway Patrol Officers, ATF, FEMA, National Guard, Police Officers from surrounding areas and some volunteers from Ft. Riley, generally speaking, government officials. Authorities claim no one else was there or could have gotten in or out. Interestingly enough, I have been told repeatedly by all sources that the media was allowed to roam freely without escorts through Greensburg. Shall we ask why residents were not allowed to stay on their own property but media was allowed unfettered access?

​

Many guns and other valuables such as jewelry have gone permanently missing and have never been recovered. There were some houses that were not destroyed and were in tact and habitable. Those folks did not want to leave but were forced to do so. When they returned they found their houses had been broken in to and all of their guns missing. One gentleman reports that when he went to claim his guns, taken from his secure home, they were returned to him in damaged condition. They were not damaged by the tornado. They were locked up in his home and illegally confiscated. So how do we suppose that damage occurred?

​

Guns and ammunition that were collected were taken to a trailer and an ATF agent manned the trailer. When people first came to collect their guns they were asked for proof of ownership such as receipts and serial number lists and they had to fill out a 4473 and get a NICS approval before they could claim their guns. No one had paperwork, receipts, or lists of serial numbers because it had all blown away. Later into the process they quit demanding these items and asked only for a list with make, model and description of the firearm. In one case, in the collection trailer, a gun case was claimed by one man who had a very nice trap shotgun in it and when he opened the undamaged and closed case, he found not his nice BT99 but another damaged gun that did not belong to him. That $1500.00 BT99 has never turned up. One comment made by all sources is that many "nice" guns were never recovered. Every source has reported that little to no care was taken with any of the firearms retrieved and taken into protective custody and they were not catalogued in any fashion. One resident said "they were just thrown in there in piles".

​

One family, whose house was not damaged, reported that officers were going to remove them at gun point when they refused to leave their property and a gun fight was only averted when a KBI agent stepped in front of the other officers and pleaded with them to consider what they were doing. Those residents had taken up their shotguns and were not going to leave. We can only say thank heavens for that KBI officer who had the sense to realize what pressing these people at gun point would mean.

​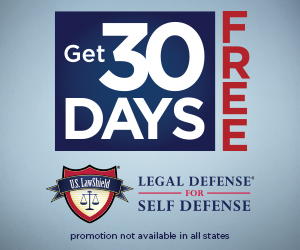 "