This really sucks for me. He's one of my favorite guitar players and I had been on a real kick lately watching videos of him and Chet Atkins on Youtube. In addition to his musical work, Jerry was an Army veteran and worked hard for veterans' causes. He will be missed.
CMT News
Jerry Reed Brought Country Music to a Wider Audience
His Death at Age 71 Is Another Major Loss for Country Music
September 2, 2008; Written by Calvin Gilbert
Jerry Reed starred with Burt Reynolds in several blockbuster movies, recorded three No. 1 country singles, wrote one of Elvis Presley's biggest hits and developed a fingerstyle guitar technique that other musicians are still analyzing to this day. When he died Monday (Sept. 1) at age 71, the entertainment world lost a genuine original who helped take country music and the country lifestyle to a larger mainstream audience.
Born Jerry Reed Hubbard on March 20, 1937, in Atlanta, he began playing guitar at age 9 and was just a teenager when he began performing in the Atlanta area on shows featuring Ernest Tubb, Faron Young and others. At age 17, Capitol Records producer Ken Nelson saw him perform and signed him to a recording contract. Although his early records were not successful, he also became a staff songwriter for Atlanta music publisher Bill Lowery. Reed's "Crazy Legs" was recorded by rock pioneer Gene Vincent in 1958. Brenda Lee scored a Top 10 pop hit with Reed's "That's All You Gotta Do."
Following a two-year stint in the military, Reed moved to Nashville in 1962 and began work as a session musician while writing songs such as Porter Wagoner's "Misery Loves Company," a No. 1 single in 1962. In 1964, he joined RCA Nashville's artist roster at the urging of label executive Chet Atkins, one of Reed's biggest supporters.
In 1967, Reed landed his first single on
Billboard
's country chart. Although the track, "Guitar Man," peaked at a dismal No. 53, the song got the attention of Presley, who recorded the song and wanted Reed to recreate the funky guitar riff he used on his original version.
In a 2005 interview with
CMT
.com, Reed said he didn't recall being nervous when he showed up for Presley's "Guitar Man" session in Nashville.
"I'd have been nervous if I had to do something I didn't know how to do," Reed said. "Elvis had heard my album cut, and he wanted it to sound like that. His producer was an old friend of mine from Atlanta, Felton Jarvis, who said, 'Well, you're gonna have to get Reed in here to play on it then. He's a fingerpicker, and these guys don't have any idea what he's doing because he does all this weird stuff anyway. He tunes them strings weird.' So I got in there and I turned that E-string down and that B-string up and hit that intro. I wasn't worried about playing that."
At the same session, steel guitarist Pete Drake urged him to pitch another song to Presley.
"Pete and I knew each other in Atlanta, when I was working at a cotton mill and he was driving a Merita bread truck," Reed noted. "He said, 'Have you got anything else?' I said, 'No, man. Listen, this is enough for me, believe me.' Then Elvis said, 'Yeah, have you got any other songs?' I said, 'Well ... uh ... yeah.'"
When Reed mentioned the title, "U.S. Male," Presley said, "Let me hear it."
"So I cut down on 'U.S. Male,' and he said, 'Let's cut that thing,'" Reed recalls. "It was that easy. Absolutely that easy."
Reed's recording career began to pick up in 1967 and 1968 with the singles, "Tupelo Mississippi Flash" (inspired by Presley) and "Remembering." His popularity increased substantially in 1970 with "Amos Moses," a crossover hit that reached No. 8 on
Billboard
's pop singles chart. The same year, he gained national TV exposure when he became a regular on the
Glen Campbell Goodtime Hour
. He eventually scored three No. 1 singles on the country chart -- "When You're Hot, You're Hot" (1971), "Lord, Mr. Ford" (1973) and "She Got the Goldmine (I Got the Shaft)" (1982).
During the '70s, Reed co-starred in a series of movies with Reynolds --
WW and the Dixie Dancekings
(1975),
Gator
(1976) and
Smokey and the Bandit
(1977), the latter which produced a No. 2 single with the theme, "East Bound and Down." He reprised his role as Cledus "Snowman" Snow to work with Reynolds in other
Smokey and the Bandit
films that were released in 1980 and 1983. His additional acting credits include
High Ballin'
(with Peter Fonda) and
Hot Stuff
(with Dom DeLuise). More recently, he starred as Red Beaulieu, a sadistic college football coach, in the Adam Sandler hit,
The Waterboy
.
Reed's success as a recording artist and film star overshadowed his contributions as a songwriter and musician. He wrote more than 300 songs, including "A Thing Called Love," a No. 2 hit for Johnny Cash. As a session guitarist, he recorded with Waylon Jennings, Bobby Bare, Ian & Sylvia, Joan Baez and Ringo Starr, among others. He also recorded two albums of guitar duets with Chet Atkins. The first one,
Me and Jerry
, resulted in a Grammy in 1970 for best country instrumental performance. They won another Grammy together in 1992 in the same category for "Sneakin' Around." Reed also won a Grammy in 1971 for best male country vocal performance for "When You're Hot, You're Hot," one of several hits that begin with one of his guitar riffs.
During the
CMT
.com interview, Reed discussed how he arrived at his guitar style that is probably best described in the title of his instrumental, "The Claw." The technique began evolving when he was playing at dances in Atlanta.
"Every show, Ray would do Ray Charles' 'Hallelujah, I Love Her So,'" he said. " I loved the piano intro on that. It had the counterpoint -- the bass line going up and had the melody on top. I said, 'Man, I want to do that.' And that's what got me started was all that counterpoint stuff that I did. ... I loved R&B and rock 'n' roll and country and gospel. And in Atlanta, when you played dances, you had to play it all. It just evolved into the way I played my guitar."
Reed's last major label project was
Old Dogs
, a collection of Shel Silverstein songs performed with Jennings, Bare and Mel Tillis, which Atlantic Records released in 1998. At the time he released a concert album in 2005, he said he was writing a series of instrumentals he hoped to have recorded by other guitarists.
Considering his accomplishments in film and music, Reed said he had a one-word job description.
"Entertainer," he said. "I think that covers me pretty well."
LiveLeak.com - AMVETS Honors Country Legend Jerry Reed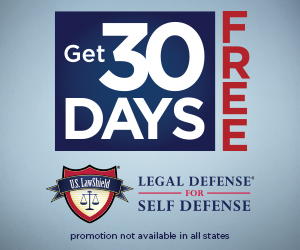 "